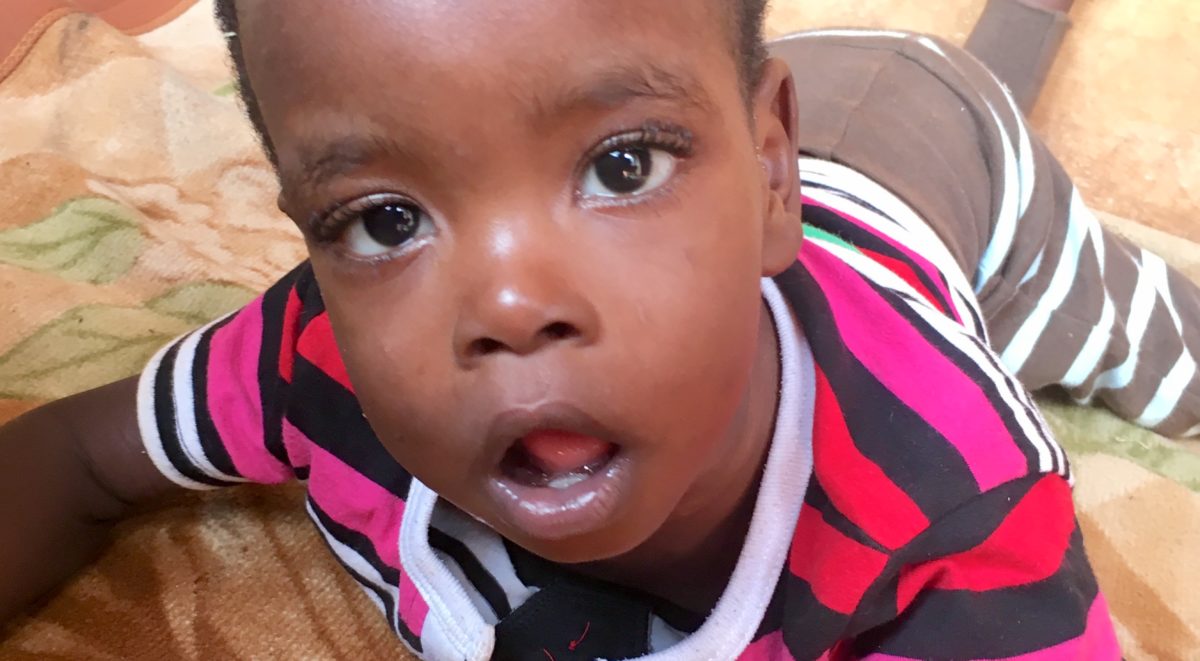 Tumuhairwe George is a boy who was abandoned by an unknown person at Entebbe General Hospital at around 1200hours on 18th October 2017. He was discovered by a security guard of the hospital and the matter was reported to Entebbe police station.
He is expected to be 2 years old. His legs and hands are very weak and can't support himself. He was brought to bright kids Uganda home by the probation and welfare officers after the first caretakers returned him to the police station very malnutrition. After a week of feeding at the bright kids home, he was able to start crawling. That is all he can do.
The first doctor who diagnosed him said he may have a problem with his brain and the backbone. The doctor referred us to Corsu hospital for a more accurate diagnosis after a general check-up.
His major needs per now are constant nutritious food supplements and medical checkup.
Please sponsor me!