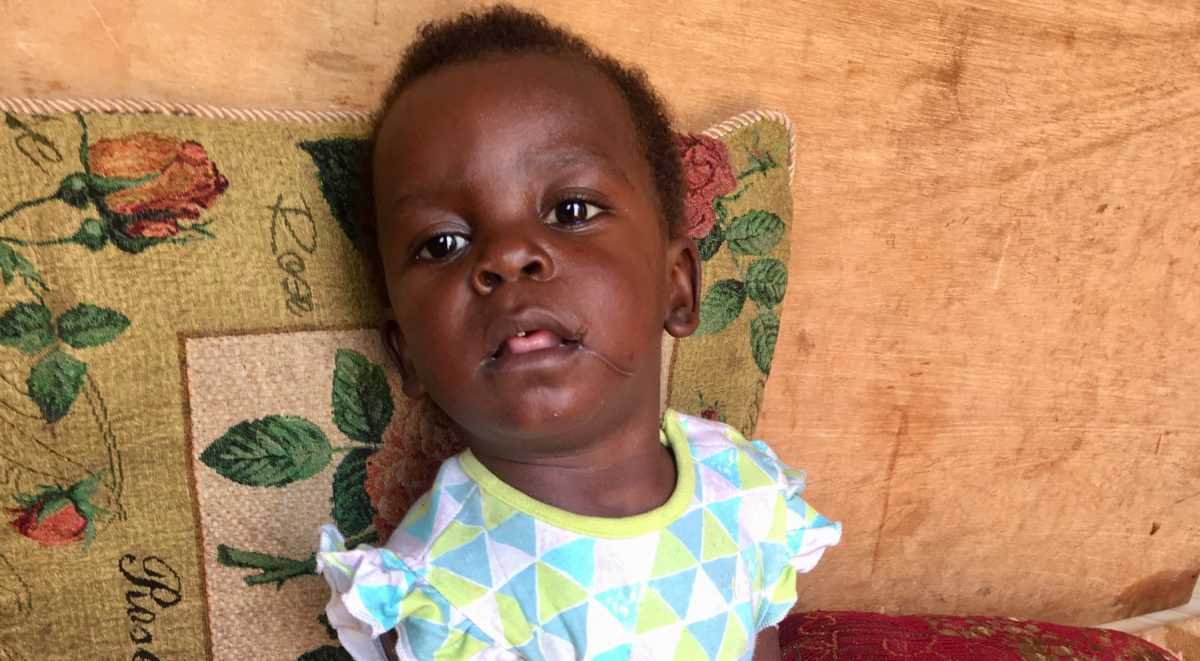 Kalibala Moses who was formerly named Musasizi Muhamad by the first caretakers is a boy who was born to a mentally unstable woman and was put into the hands of a caretaker called Mr. Zimula after his mother passed away. He was brought into the care of Bright Kids Uganda home in 2017 by Mr. Zimula through a journalist called Gladys because he could no longer take care of the boy. Moses was accepted by madam Victoria, the director of the Bright Kids home despite the severe malnutrition and cerebral palsy.
He can not do anything by himself. He can not walk, crawl or sit uprigwithoutout pillows to support him. He also does not talk but can cry.
His major needs are physiotherapy to help correct his paralysis and nutritious food supplements to maintain a healthy strong body. In future, we will need to enroll him in a special needs children's school.
Passed away on 18th September 2018. He had a Hypoxic death. A death caused by deficiency in Oxygen.