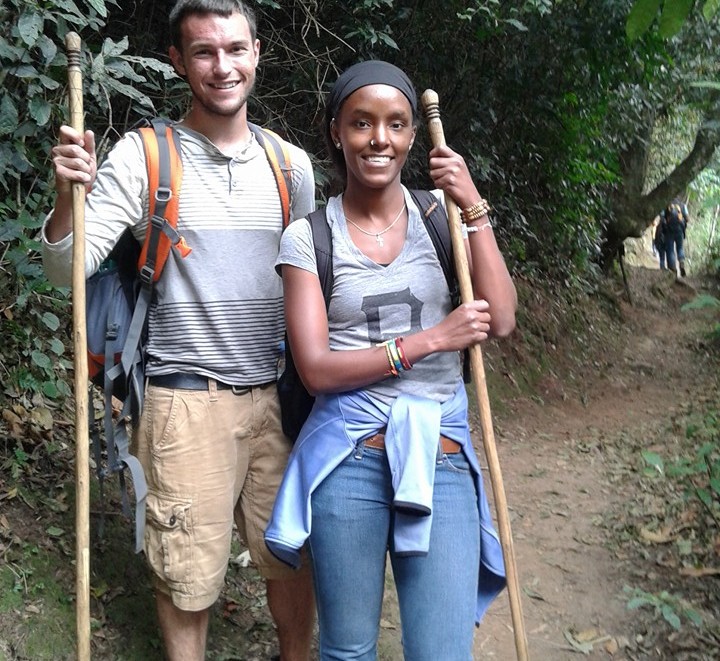 The two students from the university of Pittisburgh Brittany and Andrew have been with us here at Bright Kids Uganda working tirelessly.
Andrew focussed so much on improving on Bed and Break fast at Bright Kids Uganda Accomodation by creating new ideas and writing proposals to raise funds which can enable Bright Kids Uganda to go on with implementation. We re so gratefull for your commitment. You are so friendly , almost everybody in uganda misses you so much.
Brittany  Cheecks worked so much with our sister Organisation Noah's Ark (ACD) Advocate for Children with Disabilities.   The children at the centre were equiped with development skills because of her training. Thanks a lot Brittany , the children at Noah's Ark and Bright Kids  miss you .
All the best in your studies!