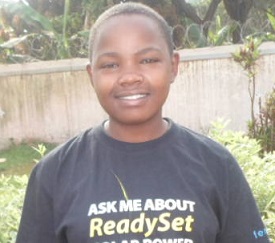 Bio:
Born in January 4, 1998
Grace was picked from Katwe Slums in Kampala.  She is a sister to Said Ssene Mukasa.  Their mother was a mentally disturbed individual, who died of HIV/AIDs in 2004.  She is very intelligent and loves to sing Gospel music.  She aspires to study at the university level.
Thank you for sponsoring me!